Being grateful for little things that really matter in life – Do you know that happiness is enjoying the little things in life? Therefore, appreciating the little things in life makes great meaning. In fact, appreciating the little things in life means that you are willing to pay attention to every expect of your life. It in fact means that you pay attention on what nurtures and sustains you in life. The essence is that you put value On everything that brings you even the smallest amount of pleasure.
The Topic Focus:
This post will educate you on why appreciating little things in life is important. It will in fact, make you to understand those little things you disregard but which are very important in life. It will also teach you how to practice gratitude by noticing the everyday little happenings that you take for granted so easily. Even though you may not be able to stop bad things happening, but by appreciating the little things you learn how to stop emphasizing or promoting the bad events to your life. In summary, this post will help you develop the skills of gratitude. Then you will understand that These skills in experiencing and expressing gratitude are key for connecting with God and other people. Get previous posts here.
What Gospelpulpit.com wants to achieve:
Gospelpulpit.com is an evangelical outreach with a global concept. That is why our post categories include gospel summits, family gospel, evangelism, travels and tours and other gospel associated projects. Therefore, this website is dedicated to collaborating with gospelers, charity organizations, evangelical missions to reach to the unreached. You could partner with us.
TOPIC: BEING GRATEFUL FOR LITTLE THINGS THAT REALLY MATTER IN LIFE
Memory Verse: And having food and raiment let us be therewith content'' 1 Timothy 6:8
Bible Text: 1Timothy 6:6 – 10
Related Statistics:
In my research, I came came across these very important statistics. Let's take some time and look at them.
If you have food in your fridge or kitchen. And then clothes on your body, a roof over your head which is a place to sleep, you are richer than 75% of the entire world population.
If you have money in your wallet, purse or bank account and can go anywhere you are more blessed than the millions of people who will not survive this week and die.
And, if you are alive today and healthy, you are more blessed than millions of people who will not survive this week and die
If you can actually read and understand this message, you are more fortunate than the 3 billion people in the world who are blind, deaf or illiterate
Life is not about complaining. Life is about thousands of other reasons to be grateful for and be happy.
Most times we don't what we have. We keep comparing ourselves with others. That's why the bible calls such comparison, unwise II Corinth 10:12 Have you noticed that we complain a lot and murmur?
Now let us look at some neglected areas of thankfulness and gratitude.
Being grateful for little things that really matter in life
Again, here are more of the findings.
Have you noticed or taken cognizance that your neighbour that died last month or last year, you may not be more righteous, richer or wiser than? He died after a brief illness, but your illnesses have been long and prolonged, yet God has kept you alive
That's why some people that you know have incurable diseases, yet you are healthy and strong.
That by opportunity, and privilege of birth, you went through university. It does not mean that you are more intelligent or brilliant than the boy pushing barrow or the motor park out.
That the roads you drive through year in year out, thousands die on the same stretch of road.
That you have so many children and your business is thriving, while others are still searching for children and praying for success does not mean it is through your wisdom and harking
So rejoice and be glad always as you wake up in the land of the living. Psalm 68:3, psalm 118:24. Eat food, walk about, and worship the Lord as David did Psalm 9:2.
It is not happiness that makes you grateful, rather it is gratefulness that makes you happy. Forget about the things you don't have for now, and praise God for little things that are important you have.
Do you have water (sachet water) to drink, walking on our feet and not lying down in the hospital? Do you have a small space to put your head in the night? And clothes to cover yourself please praise and worship the Lord. 1 Tim 6:8.
Related Questions:
These questions seek you honest answers. Gospelpulpit.com recommends that you give answers to these questions by yourself. You can read the post again for more understanding.
Why should we be grateful even in these hard times?
Can you tell us one more thing God for you recently?
Are you full of complaints and comparing yourself with others?
Recommended References:
Related Prayer Points:
These prayer points are here to help your spiritual life. They are here to help you call into existence whatever you need by the Holy Ghost. Therefore, you can make them a daily thing. Or a weekly or monthly thing.
EXPRESSION OF GRATITUDE TO GOD FOR THE YEAR:
There is need you start from showing gratitude onto God for the little and big things you have experience so far.
DAY ONE
1.praise God for the gift of life and other benefits in your lives psalm 69:19
2. Thank God for His loving devotion that kept us unconsumed from the dreaded pandemic of
Covid 19 and other calamities . (lamentation 3:22)
3 Appreciate Him for the testimonies of promotion and other breakthroughs of last year.
(psalms 103:1 3)
4.Lets be grateful to God for his matchless grace upon our lives to
Participate in his agenda for us this year .(1cor.15:10)
5 . lets appreciate the lord for the prophecy of this year plans to
Enrich us this year . (2cor,9:11)
6. Gracious father ,thank u for the life our G.s and the leadership of the ministry. – you can put your family here

Being grateful for little things that really matter in life

DAY TWO (2)
COMANDING YOUR OUTSTANDIND RECOVERY ,2021(PSALMS 63:1-2).

1.Father i confess my sin ,my short comings and every spiritual failure led
to reproach in this year (psalm16:18)
2. Courage to adventure into my recovery be released by fare (Joshua 1:6)
3. power to recover all, rest on me now .(Joel 2:28)
4 O lord, hasting my recovery and the fulfilment of every lingered
Prophecy over my life now .(Jeremiah 1:12)
5. I exercise authority over this year that it will be my year of outstanding
And total recovery spiritually and physically, in Jesus name .(1samual 30:18)
6.This year 2021 ,i draw upon my life and family heavenly and wisdom for a fruitful wisdom
For a fruitful adventure and recovery, in Jesus name .(Isaiah 11:2)
7. Every stolen spiritual blessings i decree total recovery now.(Zechariah 10:6)
I program blessings of total recovery into this year for my and CAM,in Jesus name .(Malachi 3:10)
DAY THREE (3)

BRINGING TO PERFORMANCE EVERY WRITTEN WORD IN THE SCRIPTURE
(HEBREWS10:7)
O God ,establish beyond guestioning your manifold program upon the MINISTRY Christ the answer this year.(Exodus 23:20)
This year as you come forth ,come with the original plan of God for Christ the Answer, family in Jesus name .(psalm 138:8)
O Lord ,as the Ethiopians were overthrown and could not recover, let all that stand against my way and CAM this year be totally destroyed, in Jesus name. (2chron. 14:13)
O God ,direct our destiny helpers with the prophecy that concerns Christ the answer Ministry, in Jesus name .(2kings5:3)
Alter responsible for any form of delay in Christ the Answer Ministry, catch fire, in Jesus, name .
Summing Up on Being grateful for little things that really matter in life
We have not copied out all the quoted bible verses for a reason. That is because, we want to engage you in a spiritual exercise. So always read out post with your bible handy.
And because we are members of a particular church, the word CAM means Christ The Answer Ministry.
Help Approaches for Being grateful for little things that really matter in life
Listed on this image are the help approaches that gospelpulpit.com utilizes in reaching out to the needy. These needs may be spiritual, material, financial or academic.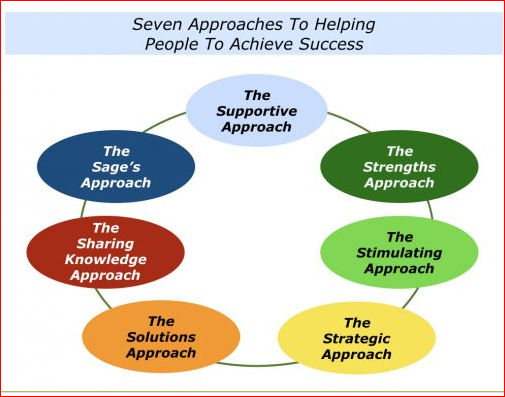 Read Also for Being grateful for little things that really matter in life
The use of classical music identified in worship services.
What is a spiritual song?
How does music help you pray better and draw closer to God?
How to partner with us:
This is is how you may partner with us, simply by developing a spiritual connection. In that case, coming together to deepen your emotional bond.
That is why, spiritual partners use their delightful experiences together as well as their power struggles to learn about themselves and change themselves. In fact, this is how to fix a relationship spiritually. So, it's a new way to live which gives room to a new way to create together. This is the mindset for evangelism and mission outreaches. If this is your mind, you can contact us.
Help Lines:
I hope you enjoyed this post. You can reach us on +234 7015299323 (Sokoto) or +234 8036485202 (Abuja). Or still with the email on this webpage. So, click here.