Family Gospel: The Family is Essential to God's Plan – This is through, that's why this site gospelpulpit.com is floating this segment of the website to address the family gospel challenges. The Family is Essential to God's Plan. And, no success in life compensates for failure in the home – says David O. McKay
It's not an exaggeration to say that a person will have more advantages in life if he comes from a loving and supportive home. Many people are successful despite coming from family situations that are not ideal, but having our basic needs met, knowing that our parents love us, and learning the lessons of living at home make the challenges of daily living much easier to face. As an adult, you probably want a happy home for your family.
This is not a coincidence. God organized us into families so that we could grow up with joy and security and so that we could learn to love others in an altruistic way – the key to true joy. The family is the best place for us to learn to love one another in the way that Heavenly Father loves each of us.
Family Gospel: This is how Essential to God's Plan:
In the grand tapestry of creation, the concept of the family holds a profound significance within the framework of God's divine plan. The foundation of human existence rests upon the intricate interplay of relationships within the family unit, fostering love, support, and spiritual growth. Throughout religious teachings and scriptures across various faiths, the importance of family is emphasized as a fundamental institution, imbued with sacred purpose. From the nurturing bond between parents and children to the unbreakable ties of kinship, the family serves as a vessel through which God's grace flows, shaping individuals and shaping the world. This essay explores the depth of the family gospel, shedding light on its essential role within God's plan and the transformative power it holds for humanity.
Why would people read Family Gospel: This is How Essential to God's Plan?
People may be compelled to read "Family Gospel: This is How Essential to God's Plan" for several reasons.
Firstly, for individuals seeking spiritual guidance and a deeper understanding of their faith, exploring the concept of family within God's plan can provide profound insights and a sense of purpose. The essay offers a perspective rooted in religious teachings and scriptural references, allowing readers to reflect on the significance of family within their spiritual journey.

Additionally, the essay may appeal to those grappling with the challenges and complexities of family dynamics. By delving into the essential role of the family unit, it offers guidance on building and nurturing strong familial relationships, promoting love, harmony, and growth. It may provide readers with practical wisdom and principles that can help them navigate the intricacies of family life.
Furthermore, the essay's exploration of the family gospel may resonate with individuals searching for meaning and fulfillment in their lives. It illuminates how the family serves as a conduit for God's grace and a means for personal transformation. By understanding the sacred purpose of family, readers may find inspiration and encouragement to cultivate a deeper connection with their loved ones and foster spiritual growth within their households.
Family Gospel: This is how Essential to God's Plan

Ultimately, people may read "Family Gospel: This is how Essential to God's Plan" to gain a comprehensive understanding of the divine significance of family and how it relates to their faith, relationships, and overall sense of purpose. It offers insights, reflections, and practical wisdom that can help individuals navigate the journey of family life while deepening their spiritual connection with God.

The Church Helps the Family: Family Gospel: This is how Essential to God's Plan
God's Church exists to help families obtain eternal blessings. We believe that the greatest blessing that He gives us is the ability to return to live with Him in heaven together with our family. And, we follow the will of our Heavenly Father, as this is how we will gain this blessing.
We Are All Part of God's Family in Family Gospel: The Family is Essential to God's Plan
When we call a member of the Church "Irmão" Silva or "Irmã" Gomes, this is what we mean. We believe that each of us – including those who are not members of our Church – is a literal son or daughter of our Heavenly Father (Hebrews 12: 9) and, therefore, our heavenly brothers. Our Heavenly Father loved and taught us as part of an eternal family before we came to earth. So, we share a bond that transcends that life. Think about it: if you thought of your neighbor or co-worker as your brother or sister, would you treat them differently? In the same vein, knowing that your family on Earth has eternal importance can help you to treat them better as well.
Family Gospel: The Essential Role in God's Plan
I. Introduction A. Definition of the Family Gospel
Explaining the concept of the Family Gospel as the understanding of the family's significance in God's plan for humanity. B. Importance of understanding the family's role in God's plan
Highlighting the need to comprehend and appreciate the divine purpose of the family unit. C. Overview of the outline
Providing a brief overview of the main points that will be discussed in the following sections.
II. The Divine Origin of the Family – Family Gospel: This is how Essential to God's Plan
A. God's design for the family
Examining the intentional design and purpose behind the creation of the family by God.
B. Biblical foundations supporting the importance of the family
Exploring scriptural passages and examples that emphasize the central role of the family in God's plan throughout history.
C. The family is a reflection of the divine relationship
Discussing how the family unit mirrors the loving and sacrificial nature of God's relationship with humanity.
III. The Family as a Source of Love and Support A. Unconditional love within the family
Illustrating the unique and unconditional love that family members can provide to one another.
B. Emotional and spiritual support within the family
Highlighting the nurturing and comforting role that families play in providing emotional and spiritual support.
C. The Role of the Family in shaping individual character
Exploring how family interactions and values contribute to the development of an individual's character and moral compass.
IV. Nurturing Faith and Spirituality within the Family – Family Gospel: This is how Essential to God's Plan
A. Parental responsibility in teaching and modeling faith
Discussing the crucial role of parents in imparting religious teachings and modeling a life of faith.
B. A family is a place for worship and spiritual growth
Exploring how the family unit can serve as a foundation for fostering spiritual growth and fostering a sense of community in worship.
C. Passing down values and traditions through generations
Emphasizing the importance of passing down spiritual values, traditions, and practices from one generation to the next within the family.
V. The Family as a School of Virtues and Morality A. Teaching moral values within the family unit
Exploring how families have the responsibility to instill and reinforce moral values in their members. B. Promoting ethical behavior and empathy through family interactions
Discussing how family interactions can shape ethical behavior and promote empathy and compassion. C. Developing virtues and fostering personal growth within the family
Highlighting how families can provide an environment conducive to the development of virtues and personal growth.
Family Gospel: This is how Essential to God's Plan
VI. The Family as a Foundation for Society A. Strong families contribute to a strong society
Exploring the positive impact that strong and healthy families have on society as a whole. B. The impact of family dynamics on community and social Well-being
Discussing how the dynamics within families can extend to the community and contribute to social well-being. C. The Family's Role in raising responsible citizens
Examining how families play a pivotal role in raising and shaping responsible and engaged citizens.
VII. Overcoming Challenges and Strengthening the Family A. Recognizing and addressing common challenges within families
Identifying common challenges that families face and discussing strategies for addressing and overcoming them. B. Strategies for building strong family relationships
Providing practical tips and strategies for building and maintaining strong and healthy family relationships. C. Seeking divine guidance and support in times of difficulty
Highlighting the importance of seeking God's guidance and support during challenging times within the family.
VIII. Conclusion A. Recap of the essential role of the family in God's plan
Summarizing the key points discussed throughout the outline, emphasizing the crucial role of the family in God's divine plan for humanity. B. Encouragement to embrace and prioritize family values
Encouraging individuals and families to recognize the significance of family values and to prioritize nurturing and strengthening family relationships. C. The lasting impact of the family gospel on individuals and society
Highlighting the long-term effects that understanding and living according to the family gospel can have on individuals, families, and society as a whole.
Family Gospel: This is how Essential to God's Plan
In conclusion, the Family Gospel underscores the essential role of the family in God's plan. Understanding and embracing this role enables us to appreciate the divine origin of the family and recognize its significance in reflecting the divine relationship. Within the family, we find love, support, and the shaping of individual character. Nurturing faith and spirituality, teaching moral values, and fostering virtues contribute to personal growth and a strong foundation for society. While challenges may arise, seeking divine guidance and implementing strategies to strengthen family relationships can help overcome obstacles. By prioritizing family values and living according to the Family Gospel, we can experience the lasting impact of strong families on individuals and society as a whole.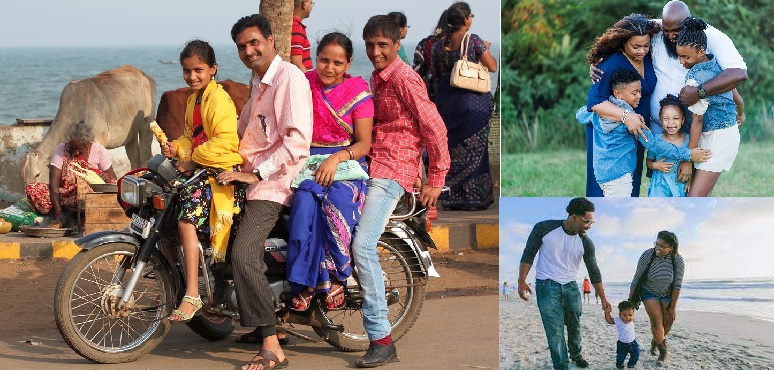 Related Matters: Family Gospel: This is how Essential to God's Plan
In Christianity, the concept of the family holds great importance, and there are various perspectives on God's plan and purpose for it. While I don't have access to specific PDF files, I can provide you with an overview of the Christian understanding of family and its purpose.
God's Plan for Family: According to Christian belief, God's original plan for the family can be traced back to the Book of Genesis in the Bible. In Genesis 2:24, it is stated, "Therefore a man shall leave his father and his mother and hold fast to his wife, and they shall become one flesh." This verse highlights the formation of a new family unit through the marriage relationship.
God's Original Plan for Home or Family: In the beginning, God designed the family to be a foundational unit of society. It was intended to provide love, support, companionship, and the opportunity for procreation. The home was meant to be a place where individuals could grow spiritually, emotionally, and physically. Family Gospel: This is how Essential to God's Plan.
The Main Purpose of Family: The main purpose of the family in Christianity is multi-faceted. Some of the key purposes include:
a) Companionship and Support: A family is a place where individuals find love, acceptance, and support from one another. It provides a nurturing environment for personal growth and emotional well-being.
b) Procreation and Raising Children: Families are meant to be the primary context for procreation and the raising of children. Parents are responsible for teaching their children about God, His commandments, and His love.
c) Spiritual Growth and Discipleship: The family serves as a foundation for spiritual growth and discipleship. It is a context where faith is nurtured, shared, and passed down from one generation to the next.
d) Reflecting God's Love: The family is meant to reflect the love and unity found within the Trinity. As family members love and care for one another, they demonstrate the love of God to the world.
The Gospel and Family: The Gospel emphasizes the importance of family and guides how to live within familial relationships. For example, Ephesians 5:22-33 provides instructions for husbands and wives, emphasizing sacrificial love and mutual submission. Additionally, passages like Ephesians 6:1-4 and Colossians 3:18-21 address the roles and responsibilities of children and parents within the family unit.
Overall, the main purpose of the family in Christianity is to create an environment where individuals can grow in love, faith, and character while reflecting God's love and values to the world. It serves as a foundation for personal and spiritual development, nurturing relationships, and passing down faith from one generation to another. Family Gospel: This is how Essential to God's Plan.

Families come first: Family Gospel: This is how Essential to God's Plan

Perhaps we were fortunate to have been raised by a happy and safe family, with parents who love us. Maybe not; and growing up was difficult without the love and support we needed so badly. As an adult, you probably want a happy home for your family. Living in peace in the family is not always easy, but in God's restored Church, marriage and the family are considered the most important social unit now and in eternity.
People who have been through a disaster never say, "During the earthquake, I could only think of my bank account." They almost always say, "I could only think of my wife and children." There is no need for disaster to happen for us to know this truth. But we often let the pursuit of money, pleasure, or even the needs of people outside our family, distract us. In the Church of Jesus Christ of today, the family comes first. Family Gospel: This is how Essential to God's Plan.

The Keys to Having a Happy Family on Earth

Happiness in our family is likely to be best achieved if it is based on Jesus' teachings. This means being selfless, honest, loyal, kind and has many other virtues, not to mention constant effort. An affectionate and happy family does not happen by chance.

Think of your own family. There were happy times and others were not. What were the happiest moments? They were probably the ones whom we feel loved. When our father cried because we were sick. When we saw our parents smile or laugh and we could see how much they loved each other. Then, when my sister was thrilled when I scored a goal, or vice versa. And, when I broke the window and my parents forgave me instead of yelling at me. When the car slid on the road during a storm and the family had to walk several kilometers to call for help. We held hands and sang to make time go faster. Our family got together to get someone stuck in the mud. My family cheered for me at the school show even though I just set up and disassembled the set. Perhaps our family would pray, sing or attend church together. We can recreate these happy times today with our own family, in our marriage. If our family did not have many happy moments when we were young, then we will act differently now.
Family Gospel: This is how Essential to God's Plan
In conclusion, the keys to having a happy family on Earth lie within the foundations of love, communication, and support. By nurturing strong bonds, fostering open and honest dialogue, and providing unwavering encouragement, families can navigate the challenges of life together. It is essential to prioritize quality time, create cherished memories, and celebrate each other's achievements. Embracing diversity, respecting individuality, and practicing empathy is crucial for a harmonious family unit. As we strive to build happy families, let us remember that love is the key that unlocks the door to a lifetime of joy, fulfillment, and togetherness on this beautiful planet we call home.
Read More here: Family Gospel: This is how Essential to God's Plan
Share the blessing in Family Gospel: The Family is Essential to God's Plan
Yes, it's a duty on you now to share the blessing. Did see what a family is to you? Why not let others have this knowledge? If you do, you will be helping resolve conflict in families that are facing one challenge or the other now. Read more here
If you bookmark this site and this page, you will be sure of getting more of such messages to share with your friends. Why not fill out the email list platform below to enable you to keep in contact with us? Thanks for reading.
Family Gospel: This is how Essential to God's Plan:
In conclusion, the concept of family is undeniably essential to God's plan. It serves as the cornerstone of society, providing a nurturing environment for individuals to learn, grow, and develop their faith. Through the love, support, and guidance found within families, we can experience the profound joy and fulfillment that comes from living in harmony with God's intentions. By embracing the values of compassion, forgiveness, and selflessness, we can cultivate a sacred space where God's grace and truth abound. Let us treasure and uphold the sacredness of the family unit, recognizing its crucial role in manifesting God's divine plan for humanity. Family Gospel: This is how Essential to God's Plan.