The Family Gospel & How it Works in Christianity – We present to you the family gospel and how it works in Christianity. Included are Family the importance of the gospel in the family and who propels it. Therefore, if you are a man of God, a preacher, and a family man or woman t his article is for you. So, it pays you to bookmark this site and this page for your updates.
As a matter of fact, the family is the foundational institution of society ordained by God. It is constituted by marriage and is composed of persons related to one another by marriage, blood, or adoption. The family is a fundamental institution of human society. Genesis 2:20-25, 4:1.
The Family Gospel & How it works in Christianity:
Christianity, one of the world's largest religions, is founded upon the teachings of Jesus Christ and the principles outlined in the Bible. At the core of this faith lies the concept of the Family Gospel, a profound belief in the interconnectedness of believers within a spiritual family. The Family Gospel emphasizes the vital role of familial relationships, both earthly and heavenly, in shaping the Christian identity and fostering a sense of unity, love, and support among believers. This fundamental aspect of Christianity not only guides individual lives but also influences the functioning of the Church as a whole. Understanding the Family Gospel and how it works in Christianity provides a deeper insight into the faith's profound impact on the lives of its followers and the broader community.
What is the gain in reading The Family Gospel & How it works in Christianity?
Reading about the Family Gospel and how it works in Christianity can provide several gains for individuals interested in deepening their understanding of the Christian faith. Here are a few potential benefits:
Spiritual Growth: Exploring the Family Gospel can lead to personal spiritual growth and a deeper relationship with God. Understanding the importance of familial relationships within Christianity can guide how to nurture and strengthen those relationships, leading to greater harmony and love within families and communities.
Community and Fellowship: The Family Gospel emphasizes the concept of believers being part of a larger spiritual family. Reading about this aspect of Christianity can help individuals appreciate the value of Christian community and fellowship. It can inspire them to actively participate in church activities, support one another, and build meaningful relationships with fellow believers.
Identity and Purpose: Learning about the Family Gospel can provide insights into one's identity as a Christian and their purpose within the broader context of the faith. It can help individuals understand their role in the spiritual family and how they can contribute to the well-being of others, both within their own family and the larger Christian community.
Biblical Understanding: The Family Gospel is rooted in biblical teachings, particularly the teachings of Jesus Christ. Reading about it can deepen one's knowledge and understanding of relevant passages in the Bible, providing a richer context for interpreting scripture and applying it to daily life.
Compassion and Service: The Family Gospel emphasizes love, compassion, and service towards others, mirroring the teachings of Jesus. By understanding how the Family Gospel works in Christianity, individuals can gain insights into practical ways to demonstrate these virtues in their relationships and interactions with others, fostering a more compassionate and caring society.
Overall, reading about the Family Gospel and its role in Christianity can provide individuals with a comprehensive understanding of the Christian faith, inspire personal growth, promote stronger relationships, and guide them in living out the teachings of Jesus Christ in their daily lives.
The Gospel Family
Furthermore, family is the single most important influence in a child's life. From their first moments of life, children depend on parents and family to protect them and provide for their needs. They are a child's first teachers and act as role models in how to act and how to experience the world around them. They are also the head of the family gospel.
Reiterating, family means having someone to love you unconditionally in spite of you and your shortcomings. Family is loving and supporting one another even when it's not easy to do so. It's being the best person you could be so that you may inspire your loved ones. For us at gospelpulpit.com, family isn't just important, it's what is most important!
Family Dynamics: The Family Gospel & How it Works in Christianity

Family dynamics significantly impact health in both positive and negative ways. Having a close-knit and supportive family provides emotional support, and economic well-being, and increases overall health.
As a matter of fact, that gives full meaning to this popular bible family reference. "Honor your father and mother, so that you may live long in the land the Lord your God is giving you." "A friend loves at all times, and a brother is born for a time of adversity." "Children's children are a crown to the aged, and parents are the pride of their children." "Honor your father and mother." Did you get them? These are going to be the thrust of this segment of gospelpulpit.com. Always click on this tag – family gospel for these messages.
Furthermore:
Christianity teaches that children should treat their parents with honor and respect. They should consider their parents' wishes and be obedient. Many Christians believe that children are a gift from God and that parents have responsibilities towards them that include: caring for them properly. However, not all that glisters are gold. Families face challenges also.
The Family Gospel & How it works in Christianity
I. Introduction – A. Brief explanation of the Gospel in Christianity
The Gospel, in Christianity, refers to the good news of salvation through Jesus Christ. It is the central message of Christianity and encompasses the belief that God loves humanity and sent His Son, Jesus, to reconcile people to Himself. The Gospel emphasizes that through faith in Jesus' sacrificial death and resurrection, individuals can experience forgiveness of sins, eternal life, and a restored relationship with God.
B. Importance of the family unit in Christianity
In Christianity, the family unit holds great significance as it mirrors the relationship between God and His people. Families provide a nurturing environment for spiritual growth, love, and support. The Bible upholds the family as a fundamental institution, emphasizing the importance of marriage, parenting, and strong family relationships. Understanding the Gospel and its implications within the family context is vital for fostering healthy and thriving Christian households.
II. The Family in the Bible
A. God's design for the family in the creation
In the book of Genesis, God's design for the family is established. He created humanity in His image and ordained marriage as a union between one man and one woman. Within this framework, God intended for families to be built upon love, unity, and mutual support.
B. Examples of strong families in the Bible
The Bible provides numerous examples of strong families that exemplify God's design. The family of Abraham and Sarah, for instance, exhibited faithfulness and trust in God's promises. Joseph's family showcased forgiveness and reconciliation, despite facing challenging circumstances. These biblical accounts highlight the significance of strong family bonds and the positive impact they can have on future generations.
C. Biblical principles for a healthy family
The Bible offers several principles for building a healthy family. These include:
Love and selflessness: Putting others' needs before our own, as taught in passages like Ephesians 5:25, promotes unity and harmony within the family.
Communication and openness: Honest and respectful communication fosters understanding, trust, and resolution of conflicts (Ephesians 4:29, James 1:19).
Spiritual leadership: The father, as the head of the household, is called to provide spiritual guidance, teaching, and discipleship (Ephesians 6:4).
Mutual submission and respect: Family members are encouraged to submit to one another out of reverence for Christ, fostering an atmosphere of respect and honor (Ephesians 5:21, 1 Peter 3:7).

III. The Gospel and the Family
A. Understanding the Gospel message
To understand the impact of the Gospel on the family, it is crucial to grasp its central message. The Gospel reveals that all humans are sinners in need of redemption. Through Jesus' sacrificial death on the cross and His resurrection, the Gospel offers forgiveness, reconciliation, and new life to all who place their faith in Him.
B. Impact of the Gospel on the family unit
The Gospel transforms individual lives, and its impact extends to the family unit. As family members embrace the Gospel, they experience forgiveness, healing, and restoration in their relationships with God and one another. The Gospel brings about unity, love, and a shared purpose within the family, as everyone seeks to live according to God's principles.
C. Role of the Gospel in shaping family relationships
The Gospel provides a foundation for healthy family relationships. It teaches humility, grace, and forgiveness, enabling family members to extend these virtues to one another. The Gospel also emphasizes the importance of selflessness, sacrificial love, and serving others, which are crucial for fostering strong family bonds. Ultimately, the Gospel empowers families to reflect the love of Christ and be a testimony to the world.
IV. Applying the Family Gospel in Christianity
A. Love and forgiveness within the family
The Gospel calls families to embody love and forgiveness. Jesus taught His disciples to love one another as He loved them (John 13:34-35). This sacrificial and selfless love should be evident within the family, where forgiveness and reconciliation are practiced. By extending forgiveness, family members can experience healing and restoration, fostering an environment of grace and mercy.
Teaching and modeling Christian values
The Gospel provides a framework for teaching and modeling Christian values within the family. Parents have the responsibility to raise their children in the ways of the Lord, instructing them in the truth of the Gospel and demonstrating a life committed to Christ (Deuteronomy 6:6-7, Ephesians 6:4). By integrating Christian values into daily life and engaging in regular Bible study and prayer, families can grow in their faith together.
Spiritual growth and discipleship in the family
The Gospel encourages families to prioritize spiritual growth and discipleship. Family members can engage in activities such as regular prayer, worship, and studying the Bible together. By nurturing spiritual growth within the family, individuals develop a deeper understanding of God's Word and a stronger relationship with Him. Family members can also hold each other accountable and provide support in their spiritual journeys.
V. Challenges and Solutions
A. Addressing challenges in the modern family
The modern family faces various challenges that can hinder the application of the Family Gospel. These challenges include busyness, distractions, conflicting priorities, and external influences that may undermine biblical values. However, by recognizing these challenges and intentionally prioritizing the Gospel and family values, families can overcome these obstacles and create a thriving Christian home.
B. Importance of prayer and faith in overcoming challenges
Prayer and faith play a vital role in navigating challenges within the family. By seeking God's guidance and wisdom through prayer, families can find strength, clarity, and solutions to overcome difficulties. Maintaining faith in God's promises and relying on His grace enables families to face challenges with resilience, trusting that He is working for their good.
C. Seeking support and guidance from the church community
The church community provides a valuable source of support and guidance for families. Engaging in fellowship, participating in family-focused programs, and seeking mentorship from mature believers can enrich family life. Connecting with other families who share similar values and experiences fosters a sense of belonging and accountability, creating a support system in the journey of living out the Family Gospel.
VI. Conclusion – The Family Gospel & How it works in Christianity
A. Recap of the Family Gospel and its Significance in Christianity
The Family Gospel emphasizes the transformative power of the Gospel message within the family unit. It highlights the importance of love, forgiveness, teaching Christian values, and nurturing spiritual growth within the family. By embracing the Gospel and applying its principles, families can experience the abundant life that Christ offers and become a testimony of God's love and grace to the world.
B. Encouragement to apply the principles of the Family Gospel
Every Christian family is called to live out the Family Gospel in their daily lives. It is an ongoing journey of growing in love, forgiveness, and faithfulness to God's Word. Through intentional efforts and reliance on God's grace, families can create a nurturing environment that reflects the character of Christ and impacts future generations.
The Family Gospel & How it works in Christianity
C. The transformative power of the Gospel in strengthening families
The Gospel has the power to transform individuals and families. As families align their lives with the Gospel message, they experience healing, restoration, and a deeper relationship with God and one another. The Family Gospel provides a solid foundation for navigating challenges, nurturing healthy relationships, and leaving a lasting legacy of faith. By embracing the Gospel, families can thrive and fulfill their God-given purpose.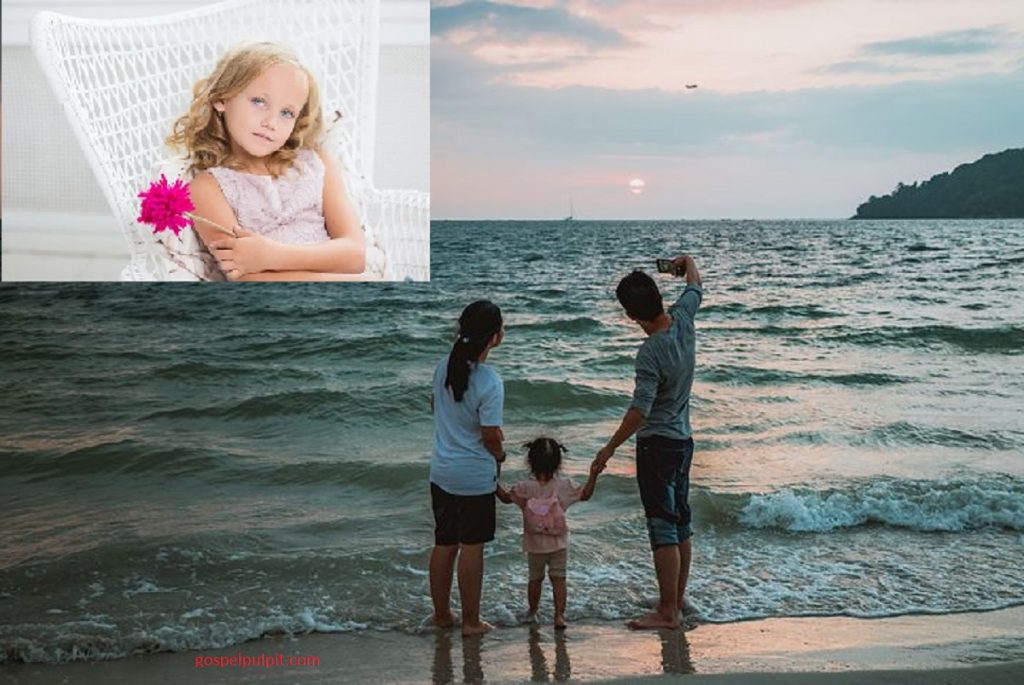 Family Problems:
Yes, these challenges and how they will be overcome is part of the reasons for this segment of the website. How these challenges will be taken care of.
Family/Sibling Rivalry
Different personalities clash and have disagreements over ways of doing things.
Jealousy or fighting between brothers and sisters.
Parents arguing.
Divorce or separation.
New step-parents or step-brothers and sisters.
A parent or relative has mental health problems, disabilities, or illness.
Finances and Jobs. The lack of money to pay utility bills, grocery bills, rent, etc.
Child Discipline.
In-Laws and Extended Family.
Family Key Points to Note: Family Gospel: This is how it works
Our children need to know that God has a special purpose for placing them within a family. The following activities and discussions are designed to help your kids explore this truth and to lead them into a deeper appreciation for the family God has given them. These:
The family is a masterpiece of God's Creation.
Marriage and parenthood reveal God's character.
God put children in families so they can experience His love and learn how to love others.
Family Memory Verse:

For a more in-depth study on the purpose of family, read these Bible verses:
Proverbs 1:8 "Listen, my son, to your father's instruction and do not forsake your mother's teaching."
Exodus 20:12
Proverbs 1:8-9
Luke 1:26-31
Luke 2:41-52
Ephesians 5:22-6:4
RECOMMENDED TOPICS:
The Family Gospel & How it works in Christianity:
In conclusion, the concept of the Family Gospel holds immense significance within Christianity, providing a framework for understanding the relationship between God and humanity. It emphasizes the love, acceptance, and care that Christians are called to demonstrate towards one another as brothers and sisters in Christ. By recognizing ourselves as part of God's family, we can experience a deeper sense of belonging, unity, and purpose. Through Christ's sacrifice and teachings, we are invited to embody these values in our interactions with others, extending compassion, forgiveness, and support. Ultimately, the Family Gospel inspires Christians to cultivate a community that reflects the divine love and grace we have received, creating a transformative impact in our lives and the world around us.
Summing Up: Family Gospel: This is how it works
I know you love the content. Am I right? Yes, now we need you to partner with us by sharing this to reach others. Bookmark the page and the website for your regular updates and in fact, fill in the email list platform below to ensure you have your regular updates. Thank you for reading through.