This is how to Contact Us – So, you may wish to contact us by sending email to gospelpulpit7851@gmail.com. You may also reach us on the following specific channels: Office: +234-8121687036 Click here for about us
Meet these Needs:
You may have the need of the following topics. So, click to read.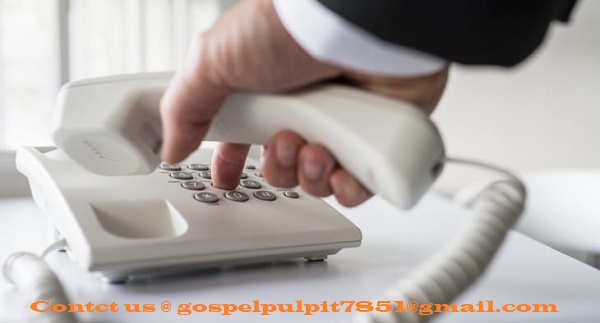 Gospelpulpit.com
Founded in 2021by Deacon Anekperechi Nworgu who have come a long way as a Pentecostal Christian and as a church worker.  When we first started out, our passion for helping young Christians start-up and stand as Christians in an eco-friendlier situation, providing the best current gospel information drove us to more intense gospel research actions.
RECOMMENDED TOPICS:  For Contact Us
These recommended posts are selected to help enrich your spiritual life. You are expected to visit them for further spiritual enhancement. Just click those of your choices and read. You can in fact, bookmark them for further references.
Summing Up on on Contact us:
Finally, as you can see, our intensive research actions gave us the impetus to turn hard work and inspiration into a booming online gospelpulpit.com. We now serve Christians all over Nigeria and globally too.  As a matter of fact, Christians all over the world are thrilled to be a part of this our vision.
Thanks for checking on and contacting us.