Prophetic Focus for JUNE 2021 for all – This is wonderful. It's one that brings you closer to God. DIVINE PRESENCE of God will do you good this month. Thee had been those before this one. Prophetic Focus for March 2021, April and May. These are very spiritual focus for each and every one of us . If you went through the earlier ones, you are expected to share your testimonies with us. Please, use the comment box on this page to do that.
Prophetic Resources:
From: General Overseer, Christ the Answer ministry inc.
To: All Zones and Branches – Public
Subject: Prophetic Focus for JUNE 2021

Greetings:
Total Recovery greetings in the name of Jesus Christ. Amen
It is no doubt to me that everyone who followed through the teaching series of May 2021 has a better understanding of "LET THERE BE", How to use your mouth to decree over your life, and it is my prayer that we will forever use our words and the word of God to shape our lives for the better in Jesus name. Amen.
From scriptures, we understand that every divine agenda is a sworn verdict and the Lord will do nothing except he reveals them to his servant, the prophet – Isa.14:24/Amos 3:7 Prophetically 'TOTAL RECOVERY' has been declared as God's agenda for us in the Answers' family, both as a Church and as individuals for the year 2021, but to see this prophecy fulfilled, we must, among others:
Receive the prophetic Word in our minds.
But what is God saying again through his servant this month of JUNE 2021.
"And thine ears shall hear a word behind you saying , this is the way, walk ye in it when ye turn to the right hand and when ye turn to the left"(Isaiah 30:21).
I will show you today what God's leading does. Whatever you don't value will lose value in your hands. Whatever God has placed in your hands, celebrate it, and He will move you forward to your high places.
As you follow God's leading, He will open to you the treasureS of darkness, the hidden riches of secret places (Isaiah 45:3). So His leading is without any doubt the high way to your blessings. Psalm 23:4 says: "Yea though I walk through the valley of the shadow of death, I will fear no evil for thou art with me …"
God's leading among other things we have said guarantees you His presence. God's presence goes with you wherever He leads you (Mark 16:20). For instance, when God led the Israelites, the Red Sea could not stop them. (Exodus 16:17-18). His presence makes the difference.

WHAT DOES DIVINE PRESENCE OFFER? Prophetic Focus for JUNE 2021 for al
Divine Favour:
God's presence is the cure for man's emptiness. The Bible says :"And I will give this people favour in the sight of the Egyptians…when ye go, ye shall not go empty(Exodus 3:21)
Divine favour results in enlargement, "for they got not the land in possession by their own sword, neither did their own arm save them: but the light of their own countenance, because thou hadst a favour unto them" (Ps 44:3).
God's presence created wealth transfer from the Egyptians to the Israelites. By unstoppable divine agenda, the wealth of nations belong to the church. For example, Joseph , a slave and prisoner, was made a prosperous man by divine favour (Gen. 39:5,21)
Signs and Wonders

When God is leading you, He makes you a living wonder by His presence. His leading is your highway to the operation of the supernatural via His presence. Note the signs and wonders that occurred in the valley of dry bones in Ezekiel 37:1-11 by His omnipotent breath … For I am the Lord, I change not therefore ye sons of Jacob are not consumed" (Mal.3:6).
Joy
The joy of the lord is what ventilates your intellect for maximum performance. Joy banishes depression.
Joseph was never depressed as a slave … Whom having not seen, ye love: in whom though now ye see him not, yet believing, ye rejoice with joy unspeakable and full of joy."
The joy of the lord anoints you for exploits and you become invincible. This is not a psychological feel-good fad, but a divine enablement "thou wilt show me the path of life: in thy presence is fullness of joy; at thy right hand there are pleasures forevermore" (Ps. 16:11). The joy of the lord is a spiritual fountain of strength (Neh.8:10).
Access to Divine Idea – Prophetic Focus for JUNE 2021 for al
Every empire on this earth began with an idea.
Divine idea is superior to any other form of idea. "He that cometh from above is above all: he that is of the earth is earthly and speaketh of the earth."(Jn. 3:31).
Divine ideas will supernaturally solve any problem (Job 28:7, 25). Joseph not only knew the imminent problem but divinely proffered the solution which included a food preservation method.
Divine ideas are creative and culminate in inventions.
Divine idea is your greatest asset on earth because it grants you access to your blessing. In God's presence, you will access inspired ideas that will open the next phase of your life.
Divine ideas catapulted Joseph to His enviable destiny. It will also establish you. Jesus is Lord.
Meet these Needs:
You may have the need of the following topics. So, click to read.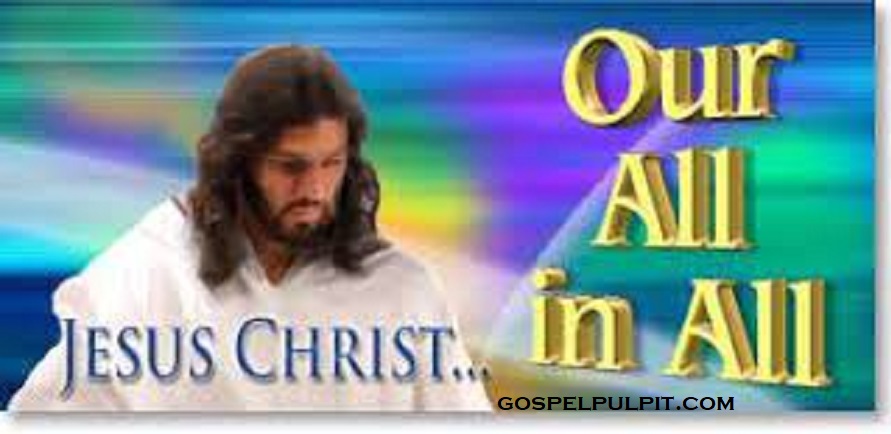 RECOMMENDED TOPICS: For Prophetic Focus for JUNE 2021 for al
These recommended topics and posts are selected to help enrich your spiritual life. You are expected to visit them for further spiritual enhancement. Just click those of your choices and read. You can in fact, bookmark them for further references.
Finally, do you have comments? Send them through our comment box below. Do you also have questions, send them through the comment box too. And if you have any special assistance, then, drop your phone number or email address at the comment box. You will be doing a great what of God if you share this message to reach others.