Prophetic Focus for March 2021 for all – This prophetic focus is for you, man and woman of God. No matter your denomination, this prophetic focus will do you good both spiritually and physically. The prophetic utterance is to assist you pattern and watch your days, and months achievement within this one month. In fact, it can help you organize your life for the year.
How it works:
Every month the man of God led by the spirit of God releases a period matching prophetic focus for the church. Members and public. We are then encouraged to live it out both spiritually and physically. It's your duty to build this around your daily bible readings, prayers and messages. Please, read on..

The Recourses for Prophetic Focus for March 2021
General Overseer, Christ the Answer ministry inc.
To: All Zones and Branches. and General Public
Subject: Prophetic Focus for March 2021
Greetings:
Total Recovery greetings in the name of Jesus christ. Amen
I am sure that the counsel of God over your life and family as it has to do with Divine Multiplication is settled and because God makes all things beautiful in His time. Everyone of us is set for a most enviable experience with God this month and beyond in Jesus name.Ecc. 3:1/11
From scriptures, we understand that every divine agenda is a sworn verdict. Then, the Lord will do nothing except he reveals them to his servant, the prophet – Isa.14:24/Amos 3:7 Prophetically 'TOTAL RECOVERY' has been declared as God's agenda for us in the Answers' family. This is for both as a Church and as individuals for the year 2021, but to see this prophecy fulfilled, we must, among others:
Receive the prophetic Word in our mind
But what is God saying again through his servant this month of march 2021.
We have before us one of the most remarkable and challeng­ing statements in the whole of the New Testament. Jesus said, "If anyone thirsts, let him come unto Me and drink. He who believes in Me, as the Scripture has said, out of his heart will flow rivers of living water" (John 7:38). These words were spo­ken by Jesus to people who were spiritually dry, empty and defeated. They are like many people of our day, going through religious ritual and ceremony but finding no real meaning, life and victory.
Jesus said, "If anyone thirsts…" Thirst is a consciousness of an unsatisfied need. Thirst expresses desperation. And, thirst will kill faster than hunger. One can go weeks without food, but only days without water.
Are you thirsty? Are you thirsty for God? "God will meet man on the level of his desire, man can have as much of God as he wants."
Notice that the invitation was not to attend church or a program or a meeting or a Bible study. It was an invitation to come to a Person! JESUS!!!
The Promise Jesus Made (John 7:38) – Prophetic Focus for March 2021
"Out of his heart will flow rivers of living water…"
Jesus did not promise a trickle or a stream or a flow…He promised a river. Can you get your mind around this? The Holy Spirit is like a mighty rushing river…a life-giving river. He is like the mighty river found in Ezekiel 47 that produces life wherever it flows.
The Holy Spirit is like rivers of living water, meant to flow into us from heaven and out to the world. We are not to live aloof from the world. We are to live in the world but not be of the world. Let's live like flowing streams in a spiritual desert, filled with life and bringing life to all around us through the Holy Spirit.
The Prophetic Focus:
Therefore the Prophetic Focus for the Month of March 2021 is Rivers of living Water- John 7 vs 37-39.
As the River of living water flows through you this month,may people see Jesus through you in Jesus name.
Remain ever Blessed.
Jesus is Lord.
Oliver Ihenyirimba. +23408036485202
Meet these Needs:
You may have the need of the following topics. So, click to read.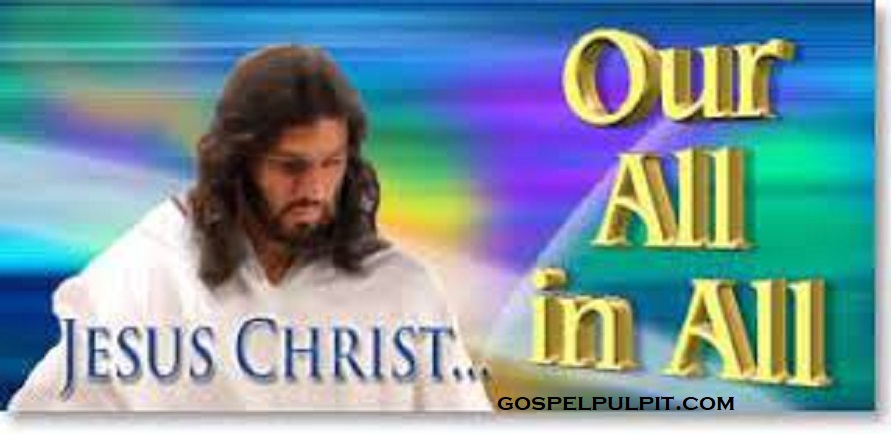 RECOMMENDED TOPICS: for Prophetic Focus for March 2021
These recommended topics and posts are selected to help enrich your spiritual life. You are expected to visit them for further spiritual enhancement. Just click those of your choices and read. You can in fact, bookmark them for further references.
Finally, do you have comments? Send them through our comment box below. Do you also have questions, send them through the comment box too. And if you have any special assistance, then, drop your phone number or email address at the comment box. You will be doing a great what of God if you share this message to reach others.