Major Reasons why Marriages Fail – Major Reasons why Marriages Fail – It is not good for marriages to fail. And, that is why we have this article for you. Please, don't let your marriage fail. Even as a marriage counselor, please don't let marriages fail. These points here can help you.
Marriage, a sacred union between two individuals, is meant to be a lifelong commitment filled with love, understanding, and support. However, the reality is that many marriages fail, leaving couples shattered and confused. The reasons behind the collapse of a marriage can be complex and varied, often stemming from a combination of factors that erode the foundation of the relationship. While every marriage is unique, several major reasons commonly contribute to marital breakdowns, including poor communication, financial issues, infidelity, a lack of intimacy, and unrealistic expectations. Understanding these underlying causes can shed light on why marriages fail and provide insights into how couples can work towards building stronger, more resilient partnerships.
Why must young families read Major Reasons Why Marriages Fail?
Young families can greatly benefit from reading about the major reasons why marriages fail for several important reasons. Firstly, awareness and knowledge of these common pitfalls can help young couples identify potential issues early on in their relationships. By understanding the warning signs and challenges that often lead to marital breakdown, they can be proactive in addressing and resolving these issues before they escalate. Additionally, reading about the reasons why marriages fail can serve as a reality check, dispelling any romanticized notions or unrealistic expectations about married life. It can help young families set more realistic expectations, fostering open and honest communication about their goals, desires, and potential areas of conflict. Furthermore, learning about the common challenges faced by married couples can equip young families with valuable tools and strategies to navigate these difficulties effectively. They can learn about effective communication techniques, financial management skills, conflict resolution methods, and the importance of nurturing intimacy and emotional connection. Ultimately, by gaining insights into the major reasons why marriages fail, young families can lay a stronger foundation for a successful and fulfilling marital journey.
Why must young families read Major Reasons Why Marriages Fail?

Major Reasons Marriages Fail- A recent Huffington Post article reviewed why marital relationships fail. Our divorce lawyers represent spouses and parents who are struggling with their marriage. Some marriages can be saved with communication and work. When the marriage can't be saved, we guide wives and husbands through the divorce process. Often divorce disputes can be settled amicably – through divorce collaboration or mediation. When divorces can't be settled, we fight to secure your financial fortune and guide you through the anxiety of divorce. Please, read through Major Reasons Why Marriages Fail
Failing to share responsibility for raising the children:

Raising children includes a lot of joy but also a lot of work and a lot of money. Constant communication is needed to decide which parents will make sure the child is fed, attends school, develops a moral sense, enjoys healthy social relationships, and much more. Parents need to continually attend school events, review their children's homework, answer their child's questions, and much more. Raising and disciplining children should be the responsibility of both parents. More about the Major Reasons why Marriages Fail, here.
When one parent feels the other parent isn't making the proper contributions, resentment can form. Frustrations can linger. When the child's needs aren't being met, a parent may feel that divorce is the only way to force a solution.
Postponing problems instead of discussing them:

Relationships involve daily decisions about a variety of issues such as the activities of the day and the chores to be done. Long-term decisions such as what each spouse wants with their career are a part of marriage. Spouses need to find the time to ask about the concerns of the other and to discuss their issues openly. When problems continually get passed down the road, one spouse may feel that all hope of communication is lost.
An unsatisfactory sex life:

Some sexual problems can be resolved with communication. Many times though, the marriage just doesn't have the romantic and intimate spark it once did. The desire to be intimate is gone. When the fire simply isn't burning, many spouses decide that the marriage should end.
Spouses who develop new relationships or rekindle old ones:

When a spouse reconnects with an old girlfriend or boyfriend or is intimate with a non-spouse, a serious breach of the marital contract has occurred. Some couples can come to terms with an outside relationship. Many couples can't. The injured spouse feels they have no choice but to dissolve the marriage and hire a family lawyer.
Financial problems:

One additional cause, not discussed in the Huffington Post articles, is financial difficulty. If one spouse is earning a living and the other isn't, the working spouse may need to end the marriage. A spouse who sacrifices a career to raise the children may feel she/he is being taken for granted. Sometimes, even when both spouses are working there isn't enough money to pay the bills. If one spouse has a costly addiction or an inability to handle money that too can force the end of a marriage.
There are many other reasons marriages fail. Whatever the reasons, a spouse who isn't happy with the marriage can and should consult with a respected Sevierville lawyer who can explain your options and help you establish your priorities. At the Law Offices of Adrian H. Altshuler & Associates, our lawyers help clients navigate these upsetting times. Speaking to a divorce lawyer can help provide for your needs and those of your children. To speak with a respected family lawyer, please call us at 615-510-6404 or use our contact form to make an appointment. We represent spouses and parents in Franklin, Columbia, Brentwood, and nearby Tennessee areas.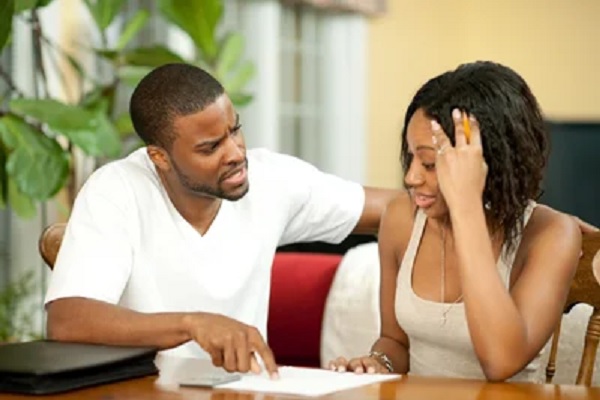 Why must young families read Major Reasons Why Marriages Fail?
I. Introduction:
A. Understanding the factors leading to marriage failure is crucial because it allows individuals to learn from past mistakes and make informed decisions in their relationships. By examining the common reasons why marriages fail, people can take proactive steps to prevent similar issues from arising in their own lives.
B. The article "Major Reasons Why Marriages Fail" is a comprehensive guide that delves into the various factors that contribute to the breakdown of marriages. It explores the common pitfalls and challenges faced by couples, offering valuable insights and advice on how to navigate these difficulties.
C. The purpose of this post is to highlight why young families should consider reading the post. By understanding the potential pitfalls and challenges in advance, young couples can build a solid foundation for their marriage and take steps to strengthen their relationship.

II. Lack of Communication – Major Reasons Why Marriages Fail

A. Poor communication is one of the primary reasons why marriages fail. When couples struggle to effectively communicate their needs, desires, and concerns, misunderstandings and resentment can build up over time. This communication breakdown often leads to a deterioration of trust and emotional intimacy within the relationship.
B. Examples of communication breakdowns can range from simple misunderstandings to complete emotional withdrawal. For instance, if one partner consistently dismisses or belittles the opinions of the other, it can create feelings of frustration and resentment. Similarly, if conflicts are avoided or left unresolved, they can escalate into larger issues, eroding the foundation of the marriage.
The consequences of poor communication can be far-reaching. It can lead to emotional disconnection, a lack of intimacy, increased conflict, and even infidelity or divorce.
C. "Major Reasons Why Marriages Fail" addresses the issue of communication by providing practical guidance and strategies for effective communication. The article emphasizes the importance of active listening, expressing oneself clearly and honestly, and fostering empathy and understanding within the relationship. It offers specific exercises and techniques that couples can implement to improve their communication skills and enhance their connection.
The book also highlights common communication pitfalls and offers insights into why they occur. By understanding these patterns, couples can become more aware of their communication dynamics and take steps to break negative cycles. Through real-life examples and case studies, the post provides relatable scenarios that readers can learn from and apply to their relationships.
In summary, reading "Major Reasons Why Marriages Fail" can be highly beneficial for young families. By addressing the critical issue of communication, the article equips couples with the tools they need to build healthy, thriving relationships. Understanding the importance of effective communication and learning practical strategies can greatly increase the chances of long-term marital success.
III. Financial Issues – Major Reasons Why Marriages Fail

A. Financial problems can put significant strain on a marriage. Disagreements over money, differing spending habits, debt, and financial stress can lead to frequent arguments and resentment between partners. Financial struggles can also create a sense of instability and insecurity, impacting the overall well-being of the relationship.
B. Common financial conflicts in relationships include disagreements about budgeting, unequal contributions to household expenses, hidden debts or financial secrets, and conflicting financial goals and priorities. These conflicts can create a sense of financial inequality and erode trust and understanding between partners.
C. "Major Reasons Why Marriages Fail" addresses financial issues by providing insights into managing finances as a couple. The book offers practical guidance on budgeting, saving, and creating financial goals together. It also provides strategies for open and honest communication about money, fostering financial transparency and understanding between partners.
The post delves into common financial pitfalls and provides solutions for resolving conflicts. It emphasizes the importance of compromise, setting shared financial goals, and finding a balance between individual and joint financial decisions. By offering actionable advice and real-life examples, the book equips readers with the knowledge and tools to navigate financial challenges in their marriage.

IV. Infidelity and Trust Issues – Major Reasons Why Marriages Fail

A. Infidelity has a devastating impact on marriages, eroding trust and emotional intimacy. The betrayal and breach of trust caused by infidelity can lead to deep emotional pain, anger, and feelings of insecurity. Recovering from infidelity requires significant effort from both partners to rebuild trust and repair the damaged relationship.
B. Trust issues in a marriage can arise from various sources, not just infidelity. Lack of transparency, dishonesty, broken promises, and emotional or physical withdrawal can all contribute to a breakdown of trust. These trust issues create barriers to open communication and intimacy, hindering the overall health and stability of the marriage.
C. The article discusses infidelity and guides rebuilding trust. It explores the root causes of infidelity, including emotional disconnection, unmet needs, and external temptations. The article offers strategies for couples to heal from infidelity, such as seeking professional help, open communication, expressing emotions, and setting boundaries.
Additionally, the post provides insights into rebuilding trust in general. It offers guidance on building transparency, fostering forgiveness, and demonstrating consistent trustworthiness. By addressing the complex issue of trust, the post empowers couples to work through infidelity and rebuild a stronger, more resilient foundation for their relationship.

V. Lack of Intimacy – Major Reasons Why Marriages Fail

A. Intimacy is a fundamental aspect of a fulfilling marriage. It encompasses emotional connection, physical affection, and sexual intimacy. A lack of intimacy can lead to feelings of loneliness, frustration, and dissatisfaction within the relationship.
B. Factors that can contribute to a lack of intimacy include stress, busy schedules, unresolved conflicts, communication issues, and emotional disconnection. These factors can create barriers to vulnerability and closeness between partners, resulting in diminished intimacy over time.
C. "Major Reasons Why Marriages Fail" addresses the issue of intimacy by highlighting its importance and offering suggestions for rekindling it. The post explores the underlying causes of intimacy issues and provides practical strategies for fostering emotional and physical closeness.
The post emphasizes the importance of open communication, active listening, and expressing desires and needs to enhance intimacy. It also guides nurturing emotional connection through quality time together, shared activities, and emotional support. The article offers insights into understanding and addressing the factors that contribute to a lack of intimacy, enabling couples to take proactive steps toward rebuilding and revitalizing their emotional and physical connection.
In conclusion, "Major Reasons Why Marriages Fail" offers valuable insights and guidance on various factors that can contribute to the breakdown of marriages. By addressing communication issues, financial conflicts, infidelity, trust issues, and a lack
VI. Unrealistic Expectations – Major Reasons Why Marriages Fail

A. Unrealistic expectations can set couples up for disappointment and dissatisfaction in their marriage. When individuals have unrealistic expectations of their partner or the relationship itself, it becomes challenging to meet those expectations, leading to feelings of frustration, resentment, and disillusionment.
B. Common unrealistic expectations in marriages include expecting a partner to fulfill all of one's emotional needs, believing that marriage will solve all problems and bring eternal happiness, or expecting the relationship to always be passionate and exciting without any effort. These expectations are often based on unrealistic societal ideals or romanticized notions of what a marriage should be like.
C. The post "Major Reasons Why Marriages Fail" helps couples understand and manage their expectations by providing realistic perspectives on marriage. It encourages individuals to evaluate and adjust their expectations based on the realities of a committed relationship. The article offers insights into the importance of communication and compromises in aligning expectations between partners. It also guides on developing realistic expectations that focus on building a strong foundation of love, respect, and mutual support.
By addressing the issue of unrealistic expectations, the post empowers couples to approach their marriage with a more balanced and practical mindset, reducing the likelihood of disappointment and fostering greater satisfaction and fulfillment.

VII. Conclusion – Major Reasons Why Marriages Fail

A. In conclusion, "Major Reasons Why Marriages Fail" explores key factors that contribute to the breakdown of marriages, including lack of communication, financial conflicts, infidelity and trust issues, lack of intimacy, and unrealistic expectations. By understanding these common pitfalls, couples can proactively work to prevent or address these issues in their relationships.
B. It is particularly important for young families to read this book as they embark on their marital journey. By gaining insights into the challenges that can arise in marriages, young couples can lay a strong foundation and take proactive steps to build healthy and fulfilling relationship. The book provides practical strategies, relatable examples, and guidance to navigate the complexities of married life.
C. I encourage young families to prioritize their relationships and invest time and effort in strengthening their marriages. By reading "Major Reasons Why Marriages Fail" and implementing the valuable lessons it offers, couples can increase their chances of long-term marital success, fostering love, understanding, and resilience in their journey together.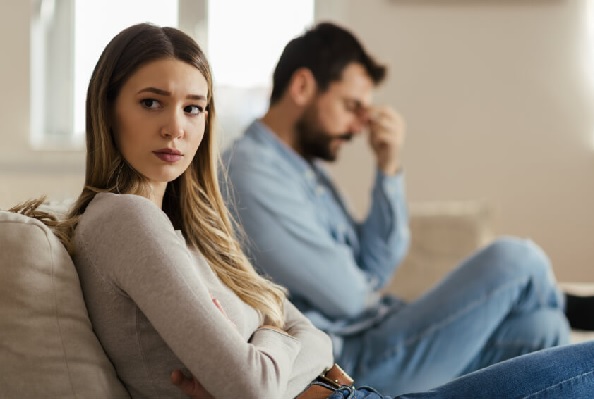 Read More: Major Reasons Why Marriages Fail
The Major Reasons Why Marriages Fail
In conclusion, marriages can fail for a variety of reasons, and it is important to understand and address these issues to build a strong and lasting partnership. Lack of communication, financial conflicts, infidelity, and unrealistic expectations are among the major factors that can contribute to the breakdown of a marriage. Couples must invest time and effort into nurturing their relationship, fostering open and honest communication, seeking professional help when needed, and maintaining a deep sense of commitment. By recognizing and proactively addressing these challenges, couples can increase their chances of creating a fulfilling and successful lifelong partnership. Ultimately, a successful marriage requires mutual respect, trust, compromise, and a continuous effort to grow together as individuals and as a couple. Read again The Major Reasons Why Marriages Fail.