See Why Teenage Marriages Fail: This post aims to address the reasons behind the high failure rate of most teenage marriages. It is crucial to understand these factors to shed light on the fragility of such unions. By examining these reasons, we can gain insight into why teenage marriages often struggle to endure over time.
Teenage marriage
Teenage marriage refers to the matrimony between two individuals in their adolescent years, typically ranging from 13 to 19 years old. Various factors play a role in the occurrence of teenage marriage, including love, teenage pregnancy, religious beliefs, the desire for security, financial considerations, family dynamics, peer pressure, arranged unions, economic and/or political motivations, aspirations for social advancement, and cultural traditions. Read through – See Why Teenage Marriages Fail
Research has indicated that teenage married couples often face disadvantages, such as coming from unstable family backgrounds, having limited access to education, and being employed in low-status jobs compared to those who marry in adulthood.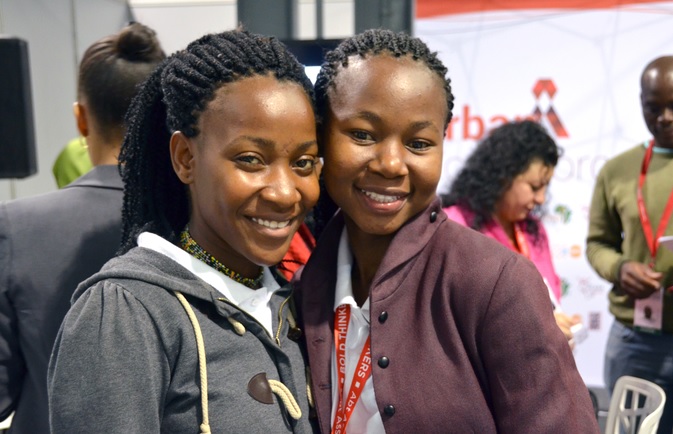 Why Do Teenage Marriages Often Fail?
This is a major question to find solutions in this article. Teenage marriages, once relatively common in the 1950s, have significantly declined in recent times due to their high failure rate. Divorce has become a prevalent outcome for such relationships, leading to a decline in their appeal. Researchers have extensively explored the reasons behind the fragility of teenage marriages, which encompass psychological, social, and economic factors. Read through – See Why Teenage Marriages Fail
These marriages, initially expected to be exciting and fulfilling, often prove short-lived, leaving the couple disillusioned and frustrated. Love and connection fade away quickly, replaced by conflicts that ultimately weaken the relationship to the point of dissolution. This article delves into the key reasons contributing to the breakdown of teenage marriages.
Premature Relationships:
Numerous researchers attribute the failure of teenage relationships to a lack of maturity during adolescence. Most teenage marriages fail because individuals at this age are still immature and ill-equipped to make life's most significant decisions, such as marriage. Consequently, the couple is often driven apart as they struggle to handle the responsibilities that accompany marriage. The initial romance fades, giving way to disputes that progressively erode the relationship's warmth, ultimately leading to its demise. Read through – See Why Teenage Marriages Fail
Conflicts arise prematurely in most teenage marriages since neither partner possesses the maturity to prevent or manage them. Any marriage necessitates careful consideration before formalization, but the modern environment exerts various pressures that magnify even minor disagreements, potentially resulting in divorce.
Teenage marriages are typically rushed affairs
Teenage marriages are typically rushed affairs, characterized by love at first sight, followed by a brief period of romance before the decision to marry is made. However, soon after, the couple realizes they were not prepared for the roles they assumed. Assuming the roles of husband and wife at a young age becomes burdensome, and the excitement of playing these roles quickly wanes. Read through – See Why Teenage Marriages Fail
Individuals must wait until they have matured before making such life-altering decisions. During their teenage years, individuals lack the necessary maturity to make rational choices, making decisions made during this phase prone to undesirable outcomes. Teenagers often fall into the traps of early marriage, as described by Aida Edemariam in her article, as these unions are built on the promises of fairy tales. Numerous accounts of failed teenage marriages are cited in her piece.
Period of Disillusionment:
These marriages initially appear idyllic, akin to fairy tales but are swiftly followed by a period of disillusionment. The couples soon realize their lack of wisdom in making such a decision, leading to growing disillusionment and the onset of conflicts. In some cases, disputes arise early on, while in others, they may take some time to surface. Getting divorced in one's thirties does not hold the same allure. Check for more facts on See Why Teenage Marriages Fail
The teenage years are marked by volatility, and teenagers do not expect to be burdened with adult responsibilities during this phase. However, the truth dawns on them sooner than they anticipate. Sometimes, the relationships crumble within a fortnight due to unrealistic expectations.
Economic Insecurity:
Unless individuals are economically secure, other aspects of their lives tend to suffer. Economic insecurity plays a significant role in the dissolution of teenage marriages. Many young couples rely on their parents for financial support, and the responsibilities of marriage can hinder their careers. Early marriage can jeopardize one's career entirely, resulting in financial difficulties and increased stress for teenage couples. Teenage mothers, in particular, find it challenging to raise children and focus on their careers simultaneously. Check for more facts on See Why Teenage Marriages Fail
Consequently, financial hardships intensify, and personal relationships strain under pressure. Research indicates that teenage marriages are highly complex, and the true challenges only become apparent after the marriage ceremony. Economic factors hold significant importance, as evidenced by the fact that individuals nowadays delay marriage until their mid-thirties, prioritizing their careers and achieving financial independence.
Early Divorce: See Why Teenage Marriages Fail
Scientific studies have shown that marriages occurring before the age of 18 are more likely to end in early divorce compared to marriages where partners are at least 25 years old. Teenage marriages have approximately twice the risk of ending in divorce within the first ten years compared to marriages entered into during the mid-twenties or later. These trends highlight the complexity of teenage marriages due to the tender age at which they occur. Individuals must attain hormonal and emotional maturity before entering into marriage. Emotional maturity, in particular, plays a significant role in reducing conflicts within relationships. When partners reach emotional maturity, they are more likely to make informed decisions and better navigate the challenges of married life.
Marriage Brings Substantial Responsibilities:
Marriage brings forth substantial responsibilities that impact various aspects of life, including personal and professional domains. In teenage relationships, mutual attraction often serves as the primary driving force. However, the level of satisfaction expected from these marriages is frequently unattained. Consequently, teenage marriages fail to develop into mature and stable relationships as they are built on immature emotions and decisions.
The flame of love extinguishes long before a decade has passed. Edemariam cynically remarks on the fragility of these relationships, noting that while marriages are said to be made in heaven, so are the thunder and lightning that follow teenage marriages. Divorce, an inherently traumatic experience, can leave behind emotional scars that may require professional help. Many teenagers preparing for marriage may lack a comprehensive understanding of the magnitude of their decision. Physical and emotional maturity, as well as financial stability, are essential for establishing a harmonious relationship. However, these factors are often absent in teenage marriages, leading to the collapse of the "castle of love" after just a few seasons. Check for more facts on See Why Teenage Marriages Fail
See Why Teenage Marriages Fail
In conclusion, teenage marriages predominantly fail due to the inherent immaturity of individuals at that age. The lack of emotional and rational maturity, coupled with economic insecurity, often leads to conflicts and the inability to shoulder the responsibilities of marriage. Premature relationships founded on fairy tale promises and unrealistic expectations quickly give way to disillusionment and dissatisfaction.
The struggles of balancing personal relationships with the demands of a career exacerbate the challenges faced by teenage couples. As a result, teenage marriages are prone to early divorce, with lasting consequences for the individuals involved. Teenagers need to prioritize personal growth, emotional maturity, and financial stability before embarking on the lifelong commitment of marriage.
Related Topics: See Why Teenage Marriages Fail
Here are related topics to buttress the point being made in this article; See Why Teenage Marriages Fail. So, we want you to further get aligned with other related issues to this subject matter.
What are the top 10 reasons marriages fail?

Marriages can fail for various reasons. So, it's important to remember that every relationship is unique. However, based on common patterns and issues that can lead to marital breakdown, here are ten reasons marriages may fail:
Lack of communication:
Yes; poor communication or a breakdown in communication can lead to misunderstandings, resentment, and an inability to resolve conflicts effectively.
Infidelity and trust issues: See Why Teenage Marriages Fail
Furthermore, extramarital affairs or breaches of trust can severely damage the foundation of a marriage and erode the emotional bond between partners.
Financial problems:
Financial stress, disagreements about money management, or mismatched financial goals can put a significant strain on a marriage and lead to conflicts.
Unrealistic expectations:
Unrealistic or unmet expectations about marriage, such as expecting a partner to fulfill all of one's needs or believing that marriage will solve personal problems, can create disappointment and dissatisfaction.
Lack of intimacy and emotional connection:
Furthermore, when emotional and physical intimacy declines, partners may feel disconnected and unfulfilled, leading to marital dissatisfaction.
Conflict and unresolved issues: See Why Teenage Marriages Fail
Frequent and unresolved conflicts, or an inability to navigate disagreements constructively, can create a toxic and hostile environment within a marriage.
Incompatibility and personality differences:
Yes; this is another factor, because, over time, differences in values, interests, or personalities may become more pronounced and create challenges that strain the relationship.
Poor problem-solving and coping skills:
A lack of effective problem-solving and coping strategies can make it difficult for couples to address challenges and adapt to life's stressors together.
Growing apart: See Why Teenage Marriages Fail
Over time, too, individuals may change, evolve, or pursue different paths in life, causing partners to grow apart and lose their emotional connection.
Lack of commitment and investment:
A lack of commitment to the marriage or a lack of effort to invest time, energy, and resources into the relationship can result in neglect and gradual relationship deterioration.
Finally, it's important to note that these factors can interact and overlap, and each couple's situation is unique. Working on open communication, seeking professional help when needed, and prioritizing the relationship can help couples address and overcome these challenges. Check for more facts on See Why Teenage Marriages Fail
Why do marriages fail in Nigeria? See Why Teenage Marriages Fail

At this point let's see how Nigerian factors affect teenage marriage failures. This is because marriages in Nigeria, like in any other country, can fail for a variety of reasons. While it's essential to acknowledge that every marriage is unique, several common factors contribute to marital breakdown in Nigeria:
Cultural and societal pressures:
Nigeria is a country with diverse cultural and religious traditions. Cultural and societal expectations, such as arranged marriages, pressure to conform to specific gender roles, and extended family interference, can place significant stress on teenage marriages and lead to conflicts.
Financial challenges: See Why Teenage Marriages Fail
Economic difficulties, unemployment, and financial instability can strain teenage marriages in Nigeria. Lack of financial resources and disagreements over money management can create tension and contribute to marital breakdown.
Infidelity and trust issues:
Extra-marital affairs, infidelity, and breaches of trust can occur in any society and can have devastating effects on teenage marriages. Trust is a crucial foundation in any teenage relationship, and its erosion can lead to the breakdown of the marriage. Check for more facts on See Why Teenage Marriages Fail
Lack of communication:
Inadequate communication or a breakdown in communication can hinder effective problem-solving and conflict resolution. Communication gaps can lead to misunderstandings, resentment, and the inability to address marital issues adequately.
Patriarchal Norms and gender inequality:
Traditional gender roles and societal expectations that favor male dominance can lead to power imbalances and unequal distribution of responsibilities within a teenage marriage. This imbalance can cause dissatisfaction and resentment, leading to marital breakdown.
Family pressure and interference:
In Nigeria, strong family ties and the involvement of extended family members in marital affairs are common. Excessive interference, meddling, and conflicting advice from family members can strain teenage marriages and cause conflicts between partners. Check for more facts on See Why Teenage Marriages Fail
Lack of premarital counseling and preparation:
Insufficient premarital counseling and preparation can leave couples unprepared to navigate the challenges of married life. Lack of guidance on effective communication, conflict resolution, and managing expectations can contribute to marital difficulties.
Cultural attitudes towards divorce:
In Nigeria, divorce is often stigmatized and viewed negatively due to cultural and religious beliefs. This can discourage teenage couples from seeking help or considering separation as a viable option when faced with irreconcilable differences or ongoing marital issues. Check for more facts on See Why Teenage Marriages Fail
Domestic violence and abuse:
Like in any society, domestic violence and abuse can be a significant factor contributing to the failure of teenage marriages in Nigeria. Physical, emotional, or sexual abuse can create an unsafe and unhealthy environment in teenage marriages.
Lack of compatibility and incompatibility:
Incompatibility between teenage partners, including differences in values, interests, and goals, can lead to dissatisfaction and the eventual breakdown of such marriage.
Yet, it's important to recognize that these factors may not apply to every teenage marriage in Nigeria. Again, individual circumstances vary greatly. Seeking professional help, improving communication, and addressing underlying issues can help couples work towards healthier and more fulfilling marriages. Check for more facts on See Why Teenage Marriages Fail
16 overlooked reasons why marriages fail:

While there are numerous factors that can contribute to the failure of teenage marriages, here are 16 lesser-known or often overlooked reasons:
Emotional immaturity:
Emotional immaturity or a lack of emotional intelligence can hinder the ability to navigate challenges, communicate effectively, and handle conflicts within a marriage.
Addiction issues: See Why Teenage Marriages Fail
Substance abuse or other addictions can strain a marriage, leading to trust issues, financial problems, and emotional distance.
Lack of shared goals and values:
Misalignment in long-term goals, values, or priorities can create significant conflicts and make it challenging to build a strong foundation for the marriage.
The unrealistic portrayal of marriage:
Unrealistic expectations about marriage shaped by media, movies, and social media can lead to disappointment and dissatisfaction when reality doesn't match the idealized image.
Lack of support systems:
Insufficient social support from friends, family, or community can make it difficult for couples to navigate challenges and seek help when needed.
Mental health issues: See Why Teenage Marriages Fail
Undiagnosed or untreated mental health conditions, such as depression, anxiety, or personality disorders, can significantly impact marital dynamics and relationship satisfaction.
Work-life imbalance:
A lack of balance between work and personal life can lead to neglect of the relationship, decreased quality time together, and increased stress levels, all of which can strain a marriage.
Resentment and unresolved past issues:
Lingering resentment from past conflicts or unresolved issues can create a toxic environment and hinder the growth and stability of the marriage.
Loss of individual identity:
Over time, individuals may lose their sense of self within the marriage, neglecting personal goals, hobbies, and passions, which can lead to dissatisfaction and resentment. Check for more facts on See Why Teenage Marriages Fail
In-law conflicts or Rejection:
Disagreements, rejection, or conflicts with in-laws, including issues related to boundaries, expectations, or cultural differences, can impact the harmony of teenage marriages.
Lack of self-awareness:
Insufficient self-awareness and introspection can prevent individuals from recognizing their contribution to marital problems and hinder personal growth.
Technology and digital distractions:
Overuse of technology, excessive screen time, and social media addiction can lead to decreased communication, emotional disconnection, and reduced quality of time in teenage marriages.
Sexual dissatisfaction: See Why Teenage Marriages Fail
Sexual incompatibility, mismatched libidos, or unresolved sexual issues can lead to frustration, resentment, and decreased intimacy within a marriage.
Lack of shared responsibility:
An unequal distribution of household chores, child-rearing responsibilities, or financial burdens can create resentment and feelings of unfairness in a marriage.
Loss of friendship and companionship:
Over time, couples may lose the friendship and emotional connection that initially brought them together, leading to a sense of loneliness and dissatisfaction.
Neglect of self-care: See Why Teenage Marriages Fail
Failing to prioritize self-care, including physical, mental, and emotional well-being, can negatively impact one's ability to contribute to a healthy and fulfilling marriage.
We emphasize that it's important to address these factors with open communication, seek spiritual help if needed, and actively work on building a strong and resilient marriage. Check for more facts on See Why Teenage Marriages Fail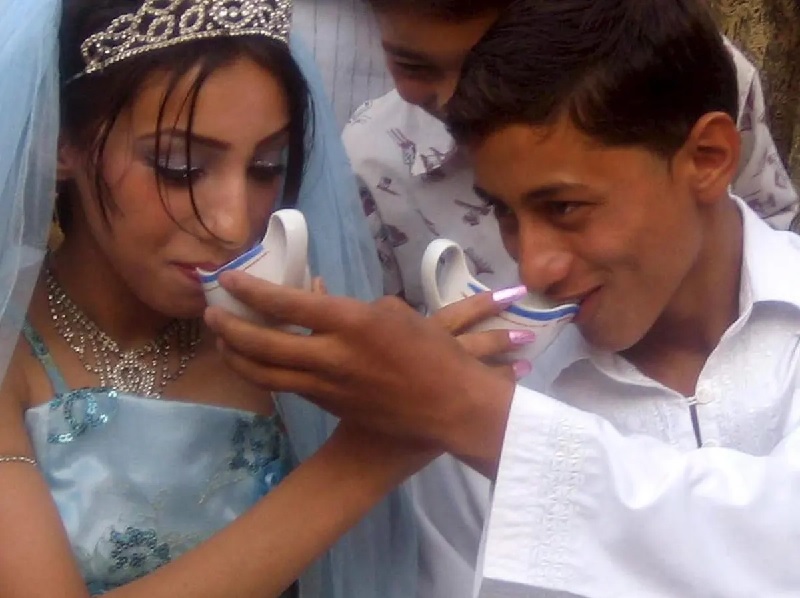 Read More: See Why Teenage Marriages Fail
Concluding:
In conclusion, therefore, it is evident that teenage marriages often face numerous challenges and have a higher likelihood of failure compared to marriages between older individuals. The lack of emotional maturity, financial instability, limited life experience, and inadequate support systems all contribute to the difficulties faced by young couples. Check for more facts on See Why Teenage Marriages Fail
While some teenage marriages may succeed, it is crucial for young individuals to prioritize personal growth, education, and career development before embarking on such a significant commitment. By doing so, they can increase their chances of building a strong and successful marriage in the future. Ultimately, understanding the reasons behind the failure of teenage marriages can serve as a valuable lesson for both young individuals and society as a whole, helping to promote healthier and more fulfilling relationships. Now, bookmark Check for more facts on See Why Teenage Marriages Fail, share and like us on our social media buttons.