What is the importance of worship songs? When you worship  you show reverence and adoration for God. In this respect worship is an action word for adoration and reverence. This is seen when we worship. At such times emotion is displayed. As a matter of fact, like singing hymns, worship songs are designed to express the worshipper's attitude towards God or God's purposes in human life.
However, worship songs differ from praise songs.  Praise songs are usually in tempo but both are designed to honor God. At any rate, any of these songs can come out of pain, joy, or simple adoration.  All put together to worship God. So, here are the importance of singing hymns in worship. It shows that music was created to worship God. So, that makes singing an act of worship and why worship is important in church services.
The Focus of this post:
Because people ask; why is worship the most important in church services? Or what is the meaning of worship songs? This post gives solutions to these apparent challenges.  It will also address issues relating to worship with music, how to introduce a worship song in the church services, and the purpose or  the benefits of worship songs.
What is the importance of worship songs?
Reasons why worship songs are important.
Again, What are the importance of worship songs? Here are reasons why worship songs are important.
Worship songs are the truth:
Therefore, when you sing you memorize the truth. So, it's a great method for remembering the truths of God's Word. It is a fact that our childhood Christian experience help us a lot to remember the word of God at our adult age. So, there is no denying the fact that music is a powerful tool for memorization.
We Sing to Encourages one another:
Yes, in most cases we sing to encourage other Christians. The song leader edify the church membership. In fact, that is why Paul in Ephesians 5(19) urges the Ephesians to address one another in song. Therefore, the truth we sing encourages other Christians.
Music only helps our Singing.
So, singing is the ultimate. That's why it's said that singing takes priority over music. However, seeing the importance of song as a part of worship helps us gain perspective on the music that accompanies it. In fact, music helps us to remember that worship happens when hearts respond in adoration towards God. So, it's important that our music fits with the truth we're singing. And if that happens, it helps us to memorize, and express our worship in a way that's appropriate to the adoration and reverence we wish to express at that moment. However, it's said that when music dominates or distracts, it loses its usefulness.
Music teaches the gospel:
Hymns and praise worship songs are spiritual. They are therefore songs that take our faith and compact it upwards. In fact, their melody and phrasings make our faith memorable. As a matter of fact, they are the first scriptural words we hear in every services before scriptural preaching come up. These are touching our hearts as well as our minds. In fact, hymns and other forms of worship songs in music instruct us in the word of God.
Worship songs connects us to God in special ways:
The purpose of worship songs goes beyond mere instruction. As a matter of fact, these in many ways allows our direct connection with God in ways uncommon with sermons. They in fact impact our hearts to speak to God in a way that doesn't happen as we hear the spoken word.
Praise worship is expressing our love to God with our whole being.
This is in consonant with the scriptural commands on Deuteronomy 6:5 which says "Love the Lord your God with all your heart and with all your soul and with all your might. You can see that this verse emphasizes the entire body. And that's what praise worship song does.
Worship songs in music fulfills God's command:
In addition to all that have been said about this as a command, note that throughout scripture, we're commanded to sing. Most books of the Psalms are there proclaiming thanksgiving aloud," (Psalm 26:6-7 ESV); "Sing praises to the Lord with the lyre, with the lyre and the sound of melody!" (Psalm 98:5 ESV); and "Serve the Lord with gladness! Come into his presence with singing!" (Psalm 100:2 ESV).
From Our Heart:
Praise worship songs must come from the heart. In fact, singing is an important part of what God created us to be. And because we are individually wired uniquely, we also worship God in different wired ways. That is why we have different gifts, strengths, and favorite styles of praise worship songs. As a matter of fact, the Scripture encourages us to find the music that allows our hearts to sing and connect to God.
So, the praise worship songs that honors God will cause our hearts to sing. And again, when this happens worship happens too.
Relevant References for What is the importance of worship songs?
Read Also for What is the importance of worship songs?
As you may have need:
If you have;
Prayer Guide:
You are to work on these prayer points to suite you. They are general prayer guide. Our experience shows that if one is devoted to a principle he/she reaps the reward attached to followership. Dear Lord, as I praise you;
O God ,establish beyond questioning your manifold program upon me this year.(Exodus 23:20)
O year as you come forth, come with the original plan of God for me and my business in Jesus name .(psalm 138:8)
Dear Lord, as the Ethiopians were overthrown and could not recover, let all that stand against my path this year be totally crushed, in Jesus name. (2chron. 14:13)
My God, direct my destiny helpers with the prophecy that concerns me this year in Jesus name .(2kings5:3)
Alter or alters responsible for any form of delay in my affairs, catch fire, in Jesus, name .(psalms68:12)
Forces fighting the original manifestation of the children of God, die, in the name of Jesus. ( Deuteronomy 32:39)
It's also important that you watch and water these prayer points from time to time fasting and praying. And, when it happens, we will like to share in your testimonies. Truly, that is the importance of worship songs. God bless you.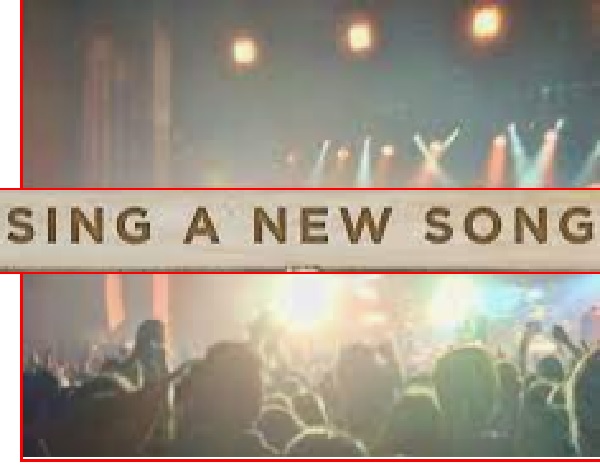 Summing Up on What is the importance of worship songs?
This write-up and the related references have been able to give solutions to – What is the importance of worship songs? Several benefits have been highlighted above for this as a solution to your questions on this subject matter. We expect your questions through our comment box below. You may also decide to partner with us.
How to partner with us:
As a matter of fact, partnering with us is simple. Do you have spiritual need ? Or do you want to join us in our praise worship fellowships across Nigeria, then, contact the following; +234 7015299323 (Sokoto) or +234 8036485202 (Abuja). Or still with the email on this webpage. Get inspired here